#2023 Sanrio Characters on Chow Sang Sang
Delightful Sanrio characters with you everyday!
Sanrio characters have been fond a part of childhood memories for generations across the world. In addition to the most popular and beloved Hello Kitty and Kuromi, the Sanrio family also includes My Melody, MINNA NO TĀBŌ and Little Twin Stars, among other favourites. Each character is not only cute, but also has its own expressive personality traits and characteristics. So, it's no wonder they've continued to attract the attention and fandom of all ages globally.
Chow Sang Sang's Sanrio characters Collection features playful Sanrio themed jewellery, primarily crafted in 999.9 and 18k gold. Each piece is immaculately designed with great detail and the character bursts into life. Get your favourite characters now!
Find quality jewelry and Charme at affordable prices only at Chowsangsang.com
You can also check these Chow Sang Sang Jewelry Collections
Unlocking the Gates to History, inspired by culture, mythology and traditional symbols of luck, Chow Sang Sang's Cultural Blessings Collection of gold ornaments let you convey your very best wishes.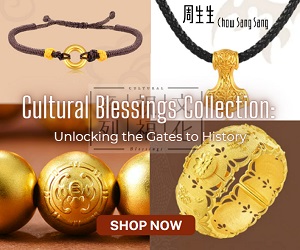 Chow Sang Sang  Minty Collection are made to be light, simple, and an array of clean yet delicate jewellery designs merges with your daily self-expression. visit chowsangsang.com to check these MINTY collection today.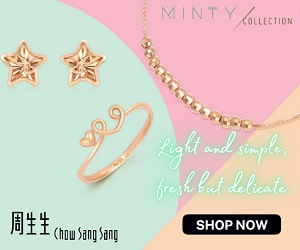 Send an unlimited blessings to a newborn baby with Chow Sang Sang's Chinese Gifting Collection. Celebrate the miracle of birth with these gifts that speak volumes about the joy of the occasion.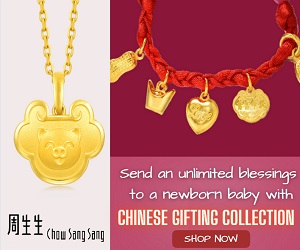 The Dragon and Phoenix are the quintessential symbols of wedding bliss. Chow Sang Sang collection of pure gold Dragon and Phoenix bangles have been crafted with exceptional detail – heralding an auspicious life together.