The 3 New Designs of Baboon To the Moon That Are Perfect For Adventurers
When it comes to traveling, we only want the right gear that can withstand a long journey. We want luggage that can sustain even the roughest of baggage handlers. Totes that are pliable enough to suit into an overhead bin and easy-to-carry-pieces that can wrangle all your stuff. And until recently, durability was the sole requirement. The new designs of baboon to the moon will definitely suits your traveling needs.
That is until Baboon to the Moon came in 2018 with its well-built, on-the-go travel gear that is also insanely adorable. A combination of style and function, Baboon's Go Collection is composed of luggage, backpacks, duffels, and more. It has earned avid followers among Gen Z'ers and millennials because of its functionality.
Aside from the cute and lovable patterns, this travel gear has gained a respect for being astonishingly high-performance. The sanity-saving design details like waterproof material, detachable straps, lockable zippers and  pockets galore. They also includes padded laptop sleeves and even as something as simple as a fanny pack.
Here are Baboon To The Moon's latest designs you should add in your collection:
Go-Backpack
Though it's only insignificantly larger than Baboon's classic 22-liter backpack, this new version has some key enhancements. Among them are: more pockets! Bearing six in total (the smaller version only has three), the 24-liter backpack also has a luggage pass-through strap, three grab handles, and a side water bottle holder.
Extra-structured, the pack's back is thick and padded, preventing a laptop or your other valuables from digging into your back while using it. More to love is the mesh interior pocket, the padded straps, and the fact that the Baboon's backpack is super lightweight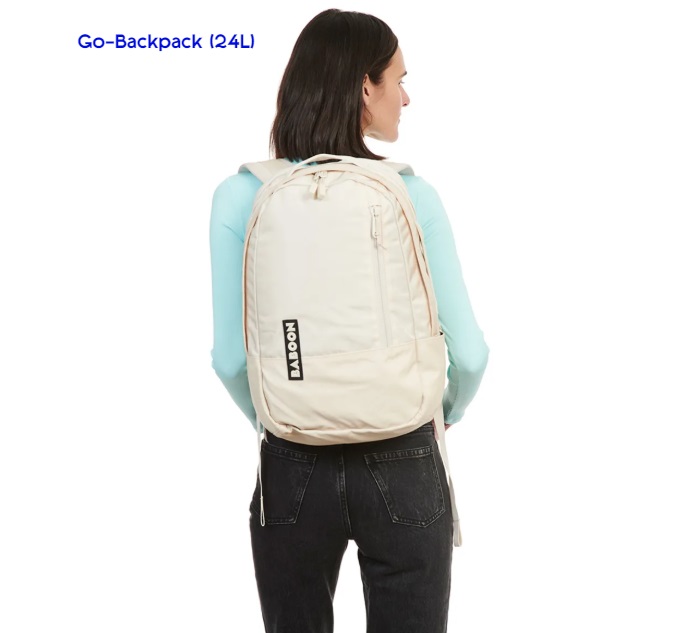 Go-Tote Mega
Just like the Baboon's smaller, 17-liter tote, this mega-sized version has a new interesting component. It closes shut thanks to a big zipper, making this Baboon bag ideal for traveling by sea or air (after all, it is completely waterproof). Launching in black and crocodile green colors. The Baboon's tote features six outer pouches that can wrangle anything from water bottles to books. While the carry handles and extra "haul handles" on both ends of this tote bag. It makes as one of the most powerful in the brand's lineup.
The mega-sized version was created to be the next big thing like L.L.Bean Tote. It was made to be beaten and used and to stand out in a crowd. The Baboon's signature color palette will get you in the state for adventure.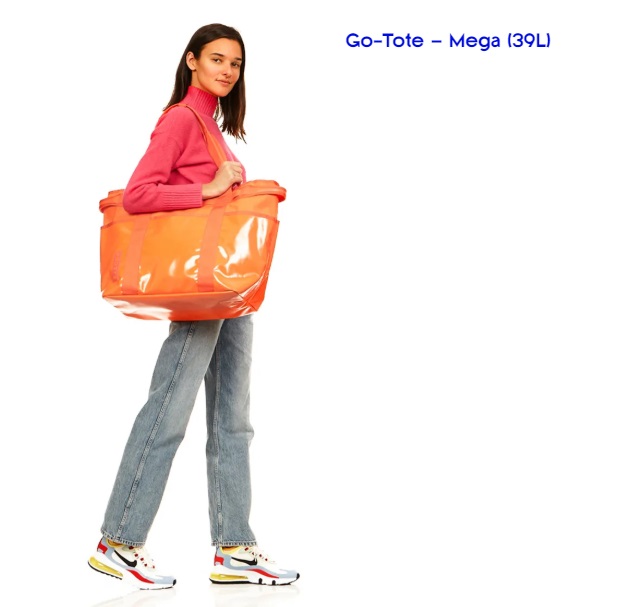 Go-Kit
When you're traveling with a bunch of tech items (Apple Watch, iPhone, AirPods, Kindle, and more). Also it indicates that you're going with lots of charging cords. Good thing that your organizational nightmare is about to be outdone into a new shape with the Go-Kit. Baboon's Go-Kit bag is perfect for people who are organized. And even those who want to find something to help them organize their stuff. The 3-layer compartment features a mesh pocket, an exterior zip pocket, a closed interior pocket, and two stretchy bands that will secure all your must-have items pretty tidy.
Tomtop offers high quality products at best prices
And Speaking of discounts, TOMTOP offers more than 1000000 products for people worldwide. They continuously introduce products with state of the art design, reliable quality and unbeatable price to satisfy customers' demand. Check out their online shopping store page for discounted prices and coupons only offered at Tomtop.com.