Black jeans are a great classic wardrobe staple that is highly versatile, comfortable, and easy to wear. Wear them on many occasions and in countless ways. Black jeans aren't only simple to wear but also project an effortlessly cool vibe, making it a wardrobe essential for event gent. As such, it's also vital that you know how you can wear with black jeans.
Shirts To Wear
If you've only been wearing T-shirts with your black jeans, then you've been missing out on a lot of outfit opportunities. For instance, a button-up shirt is a perfect item that works immensely well with your black jeans. The combination of jeans up and shirt down creates an excellent balance for smart-casual looks. The pair is perfect for a relaxed yet elegant style, but you can also tailor it to achieve different looks depending on what style you're up to. Keep in mind that plain shirts elevate your black jeans and printed ones have a different effect.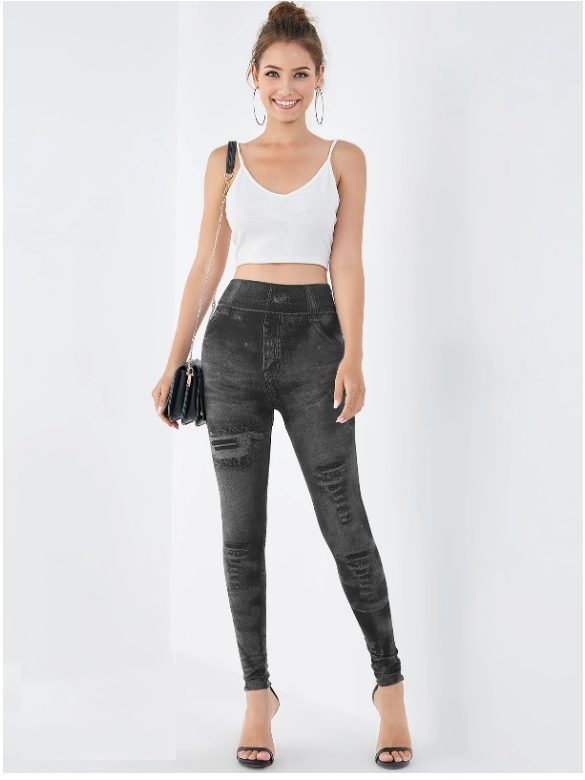 Black Shirt
A black shirt is also versatile, like black jeans. It creates quite a sophisticated appearance because of its sharp and clean aesthetic. However, it can quickly become edgy and bold with a few changes. Whether it's the rips in the denim, a print on the shirt, or unique accessories, the combination of black jeans and black shirts can become easily dramatic. Nailing the pair is a bit easy, pick the look you desire and go from there. Keep in mind that whether your outfit is polished or funky, the shoes to wear will have an impact on your entire look.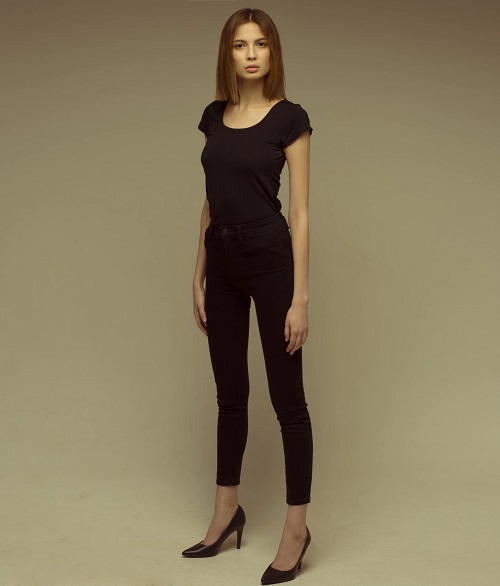 White Shirt
A white shirt can make an excellent pair, too, with black jeans thanks to their clean aesthetics and contrasting tones. The combination of these two colors also gives a traditional touch, which is ideal for smart-casual occasions. If you want a polished aesthetic look, wear an oxford shirt and slim-leg jeans, and finish the outfit with loafers and a tailored blazer, jacket, or coat. If you prefer a minimal casual look, opt for a short-sleeved shirt and black, skinny jeans. Finish your outfit with casual accessories like a cap and sneakers.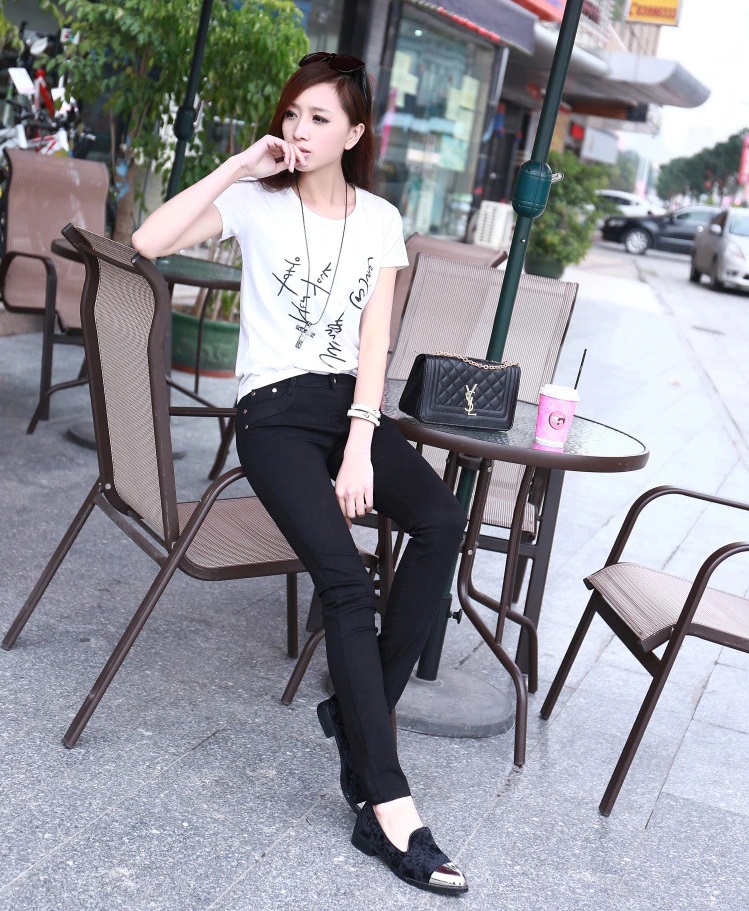 Black Shoes
Black shoes are a fail-safe option with black jeans due to their simple appeal and matching color. However, deciding which black shoes to wear is the tricky part here. Keep in mind that finding the perfect pair means you need to know which look you are trying to achieve, whether it's for a casual, semi-formal, or smart casual look. Opt for black sneakers for casual looks, black loafers or oxfords for semi-formal, and black boots for a smart-casual style.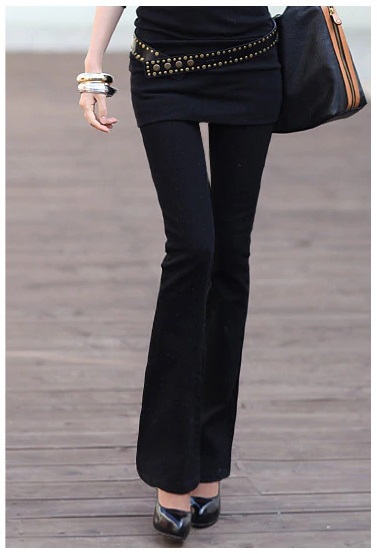 Brown Shoes
Unlike black shoes, brown shoes are more challenging to wear with black jeans. Chelsea and chukka boots work well in brown and will be a great pair with black jeans. For a more sophisticated look, try some brogues. Avoid formal styles like oxfords and try Derby shoes as long as they are slightly more casual. Remember, when pairing black jeans with brown shoes, be sure that there's another light element in your outfit. So, instead of a black T-shirt, wear something light.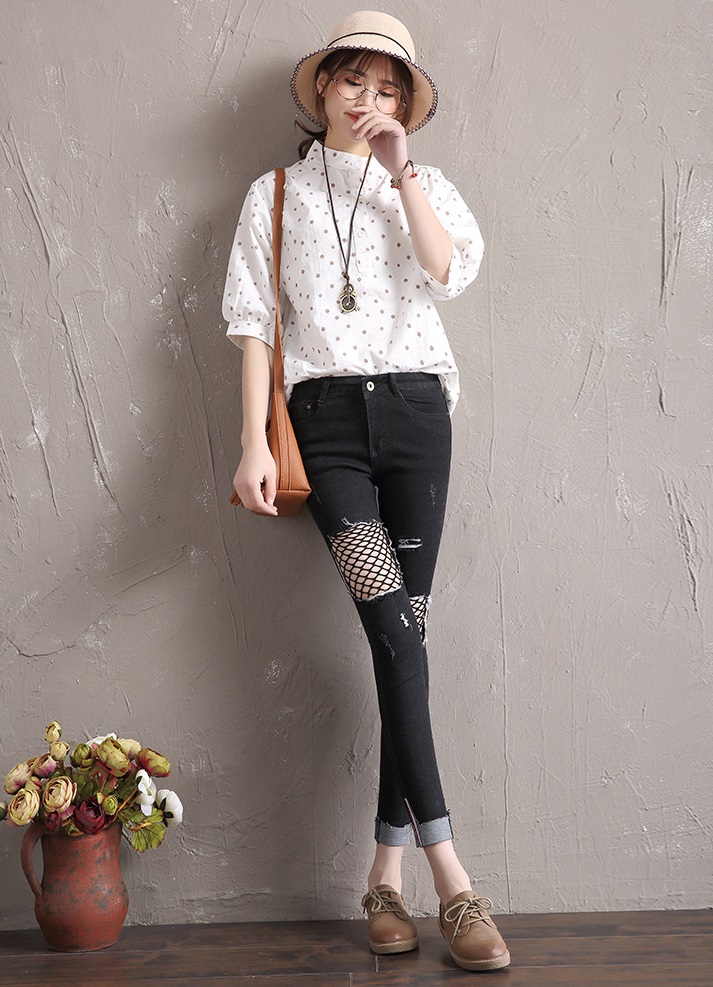 Shop for affordable fashion-forward lifestyle brand with Bellelily.com
Bellelily is a one stop online fashion store featuring the latest fashion trends for women's clothing, accessories, home décor and more. They have affordable collections that redefine the latest trends with excellent style and high quality to satisfy the fashion needs of every fashionista like you. For amazing discounts and special promotions, visit bellelily.com today!