Summer is the best time to do some fun experiments with new styles that you don't usually get the chance to wear during the cold weather months. You can get to choose new wardrobe staples, go for a summer-ready hairstyle, or get accessorize to look cute during summer. There are a lot of summer clothing that you can try and match it with your desired fashion accessories to look good while enjoying the season. Here are some of the simple suggestions that may help you work around to be summer fashion ready.
Choosing the Perfect Summer Outfits
Try a loose patterned maxi dress.

A printed flowing maxi dress is a popular pick for women who want to stay cool in the summer, as well as looking stylish. Or, opt for a floral print, stripes, or polka dots in your favorite brightly colors.

 

Get a romper for any casual event.

A colorful romper is another perfect pick for women to look cute even during the hot weather. Make sure to find a loose one but a bit short.

Try fitted button-down linen shirts.

Look for plaid or striped patterns in short-sleeved linen shirts. Wear them untucked with a pair of denim or cargo shorts to any casual summer event to stay cool in the summer.

Pick an extra feminine choice like a babydoll dress.

Made of thin fabric, these babydoll dresses are short with either short sleeves or spaghetti straps with an empire waistband. They are a perfect summer choice, and they look perfectly cute over a lacy bralette. For footwear, you can choose from sandals and flats to heels.

Wear fitted shorts during summer.

There is a range of different shorts styles you can try like high-waisted cutoffs, boyfriend shorts, lace shorts, or runners.

Try an off-the-shoulder blouse.

While tank tops are always trendy for summer, why not try off-the-shoulder blouses instead to look cute. Be sure to get one made from light, flowy material and bright colors for your next summer event.
Summer-Ready Hairstyles
Try a ballerina bun this summer.

Pull your hair up into a ponytail style. Secure it with the use of an elastic hairband. Then wrap the ponytail around its base and use bobby pins to secure it.

Get this cute feminine look with double boho braids this summer.

Separate your hair down the middle from forehead to your nape. On each side, create a dutch braid, and then pull it all back into a messy bun at the nape of your neck. Secure the bun loosely with barrettes or bobby pins.

Use cute clips and barrettes to pin your bob.

Invest in some adorable and feminine style clips or barrettes if you have a haircut that's too long to slick back but is too short for braids or a bun. Try to experiment with how to wear them to add cuteness for your summer look.
Summer Accessories
Invest in comfortable footwear.

There are hundreds of sandal options you can choose from but opt for those that will provide enough support to wear them out for various lengths of time. Or you can keep it casual in summer by wearing white or black low-top canvas kicks.

Buy oversized cat-eye or round sunglasses.

When we talk about summer, sunglasses are always the trendy accessory, and women can go either oversized cat-eye or round sunglasses with colored to look more stylish during the warm weather days.

Get the perfect summer nails.

Bright neon colors or elegant pastels are great for summer nails. If you feel more adventurous, try a floral print, a fruit pattern, rainbow nails, or a holographic manicure.

Protect your face with a cute wide-brimmed hat.

Lightweight summer hats with wide brims are perfect during summer. Light tan or black one is an excellent choice with any summer outfit or your go-to wear at the beach.
 Carry a summer-themed handbag. To carry all your summer essentials, try a small colored handbag with tropical fruit or palm tree print. You can also choose handbags with neon color or bright animal prints to look stylish during these hot months.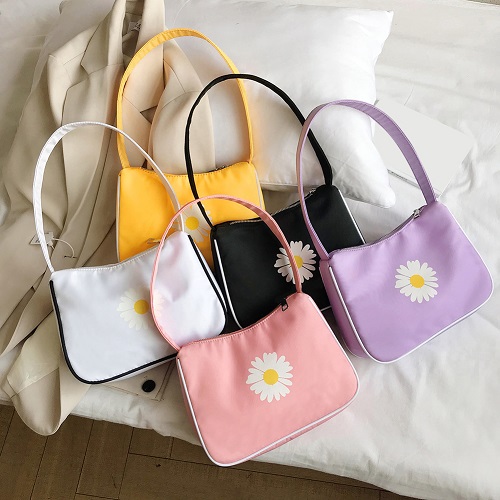 Shop your dresses at Fairy Season
Wearing dresses always gives refreshing vibes. And speaking of dresses, Fairy Season provides large collection of fashion brands and ships globally. They aim to sell high-quality products including clothing, tops, shoes, accessories etc. Visit Fairyseason.com for their latest fashion arrivals and on-going promotions.