Finally, summer is here! And for those who are excited about this warm-weather season, summer means you can wear your favorite dresses, shorts, and tank tops again. Of course, circumstances are somewhat not quite the same as what we had last year, but just because we cannot travel much, it does not mean you cannot enjoy the season. While our new normal involves social distancing, you can still enjoy the weather outdoors to soak up some sun with these casual but adorable summer outfits ideas.
If you are sick and tired of wearing PJs or sweatpants, take a look at some of our summer outfit ideas below. Yes, they may seem low-key, but they are way stylish enough than the typical pajamas you have been living in lately. We have gathered several ensembles for every type of person too, so if you are ready, check out our shortlist of casual but adorable summer outfits ideas for women for this season.
The light-blue set from Adidas has 3-sporty stripes on the sleeves and bottoms, which you can easily throw on with a pair of Adidas sneaks, of course!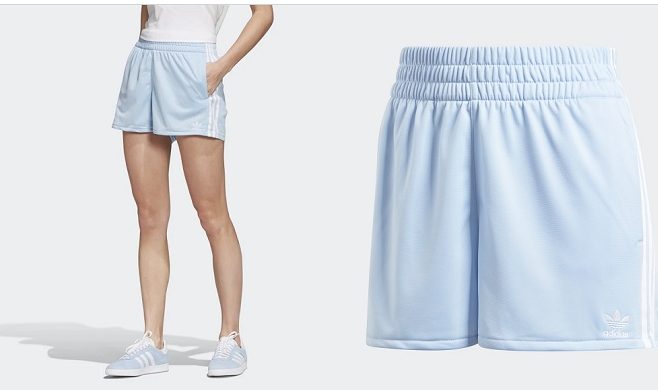 Make this body-hugging tank your go-to summer outfit during the day, which you can always throw on either with a denim jacket or duster and finish it off with sneakers you can wear for hours on end.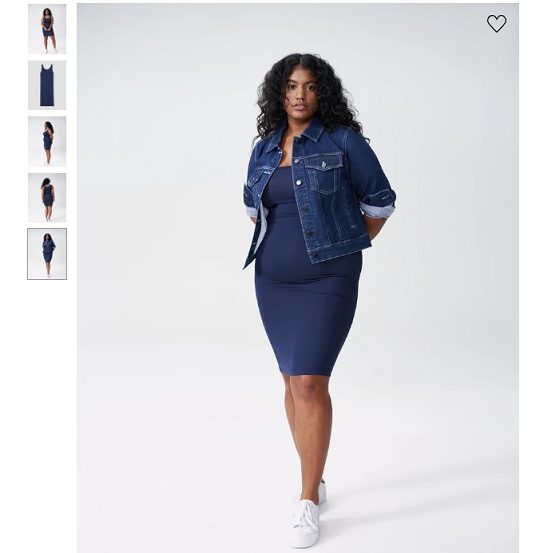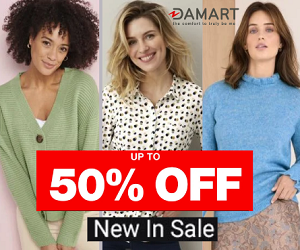 When paired with a tiered peasant floral midi skirt, this plain white tee can turn into a perfect oh-so-chic summer staple. Plus, once you wear it with your either strappy sandals or white kicks, you will have a summer-ready outfit.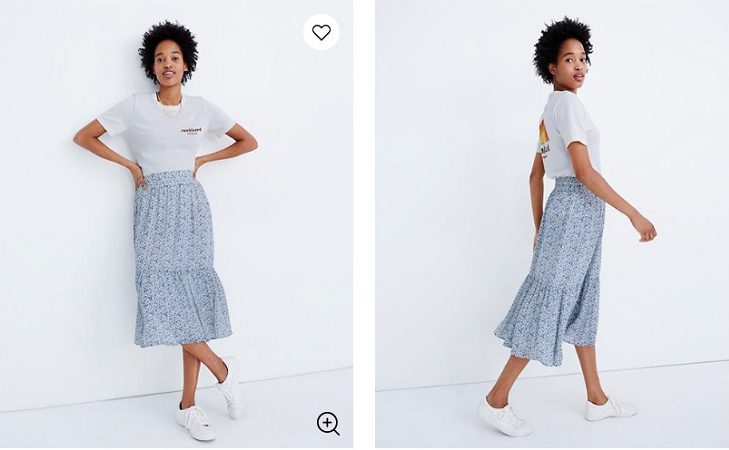 ASOS Design Red Broderie Tie Strap Tiered Midi Dress
This red midi dress has tie straps, that when adjusted, will fit perfectly on your shoulders. Plus, it includes cute bow details to your ensemble. Pair the print with a pair of lacey sandals.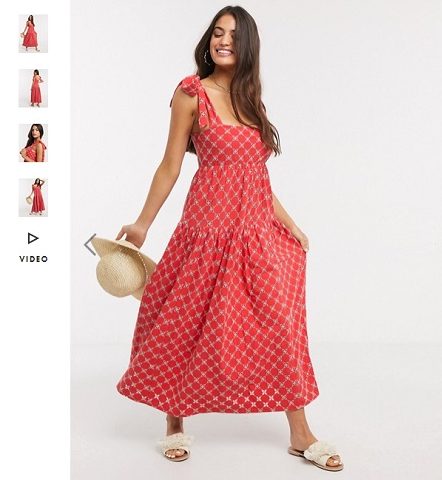 Match the clear spring sky in a white-and-blue perfect vintage tie-dye tee. Finish the look with light-wash high-rise jeans and low-heeled sandals to achieve that effortlessly summer look.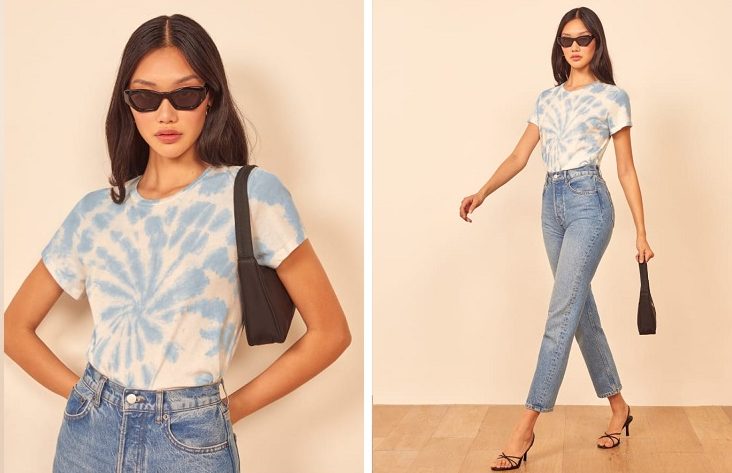 Toss on a couple of cream overalls in case you are overall your blue denim. Pair it with your favorite white shirt underneath and add some tri-colored Vejas as your accessory for an added pop.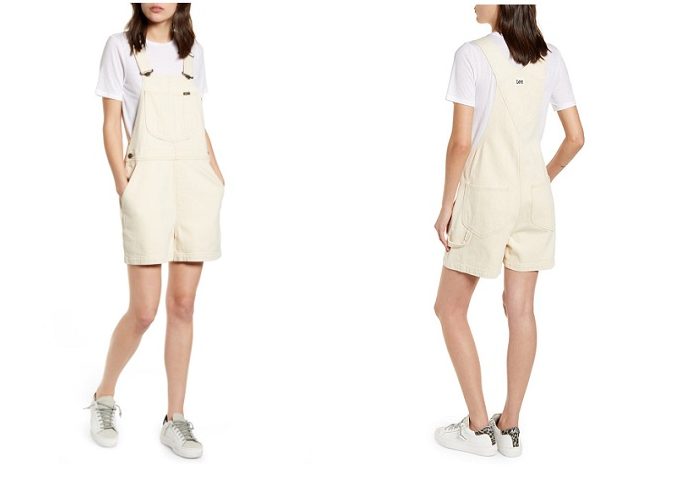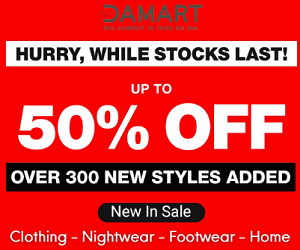 Get this thin-strapped tank top in this shade for a perfect eye-catching outfit this summer. Moreover, cuffed high-waisted denim shorts in a medium wash look are excellent with any summery top. Polish it off slip-on shoes with bandana print in the same color to make this low-key but adorable outfit.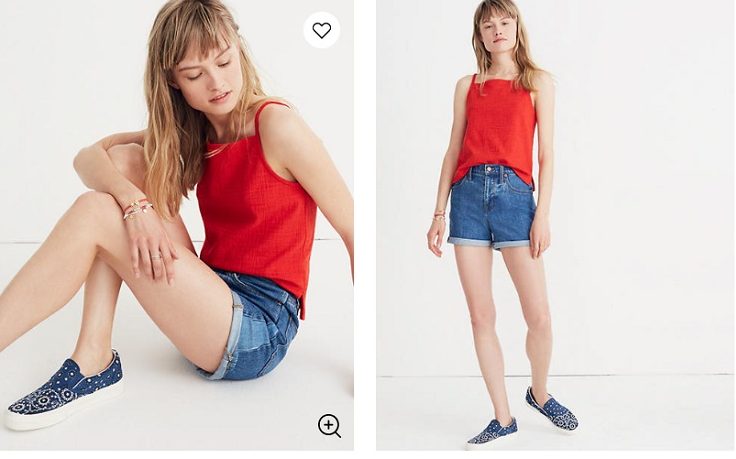 If you are a big fan of any coordinated pieces, then these light-blue crop top and breezy pleated pants should be included in your summer wardrobe. It will make a comfy yet pulled together summer outfit, which you can wear when you run some errands.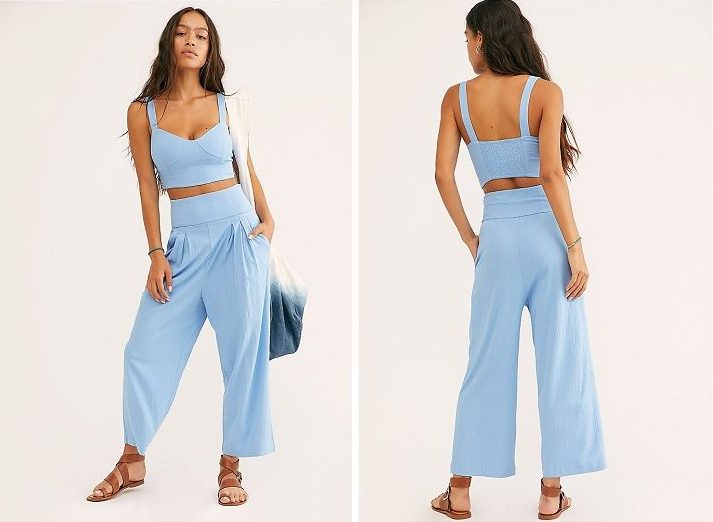 For stylish and affordable outfits and gifts, get it at DAMART
Damart is constantly adjusting its collections to inspire fun, vitality, innovation and care through its products and its customer relationships to offer stylish and comfortable clothing. Their new collections offer "trendy" styles, using materials with a sensual touch and ready-to-wear. They strive to deliver unrivalled quality, value and, most of all, excellent customer service. Find men & women's clothing, shoes and thermals at damart.co.uk and get the best deal that they exclusively offer on the store page.