One of the timeless fashion items that all men should own is a trench coat. This outerwear garment for men is not only as practical as it is stylish, but it can also suit countless outfits and occasions, which makes it a perfect investment any man can make. Today, there is a wide variety of fantastic trench coat styles for men. So, why settle for one when you can have a few more styles. We've compiled the best trench coats styles for men you need to buy for better looks in any occasion.
Any trench coat aficionados would tell you that the original trench coat was first invented by Thomas Burberry. He came up with this outerwear garment as an alternative for British and French soldiers to the heavy serge coats they were wearing at the time.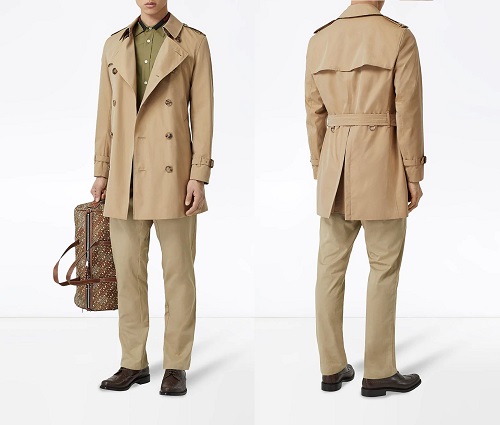 Consider the fit of any trench coat before you decide to buy it, especially if you want to wear the coat buttoned up and with fewer layers underneath. If you like to wear lots of layers beneath a coat, the best choice is to get a more relaxed fit. As with any trench coat, you may need to have a few adjustments made to make sure you're looking your best. The double-breasted design outlines a classic yet in a little more elegant style.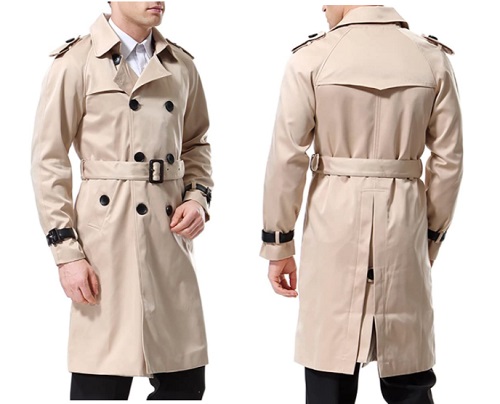 For those who plan on wearing just one trench coat, choosing a classic yet versatile look is an excellent pick for both casual and formal looks. There are a wide variety of trench coats that work pretty well for a dressed-down style. When it comes to buying a casual trench coat, flexibility is important. Look for a thigh-length trench coat in navy, stone, beige, or khaki for a casual style look. Single-breasted trench coats that are left unbuttoned appear to be more laid back.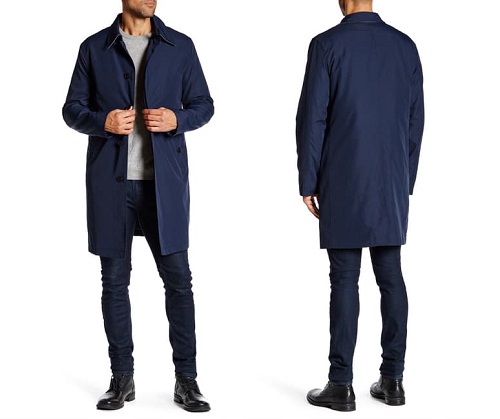 An open trench coat is another terrific clothing item that any man could add to his winter office rotation. It's stylish and practical outerwear that complements a suit, tie, open shirt, or sweater vest. For office wear, a more conservative style and color are the best options. Choose a design without the waist belt as it gives you more options when styling.
Considering its origin in the military, it's no surprise that the trench coats were originally all khaki. The color was meant for soldiers to remain camouflaged amidst similarly colored landscapes. But if you want to add some twist on the original color while still giving credit to its military roots, military green is a head-turner one. Contemporary and classic in style, the military green is sympathetic to lots of the neutral tones in your wardrobe.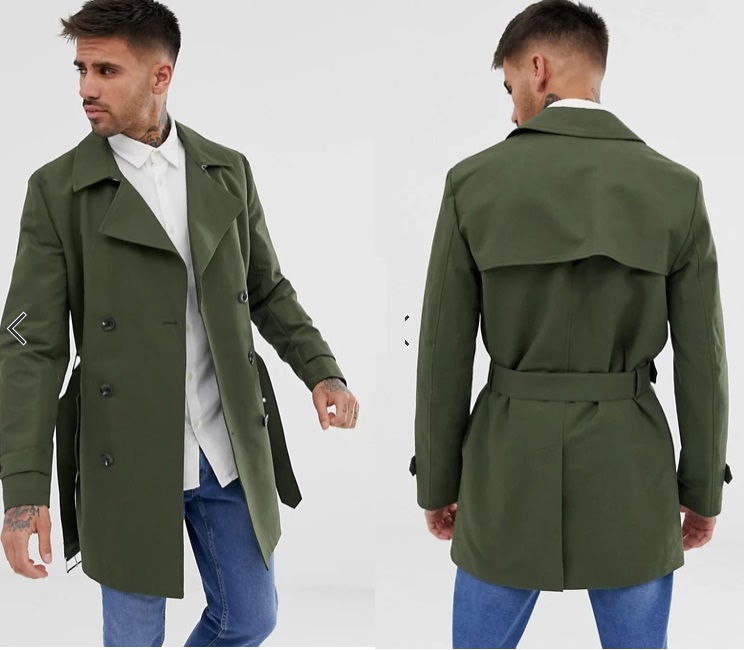 Speaking of trench coats styles for men,  cropped versions of the trench coats have become increasingly popular. It falls below the beltline, which makes it less cumbersome and less of a statement. A cropped trench coat will make you look taller while drawing more attention to the lower half of your body. When it comes to a shorter-length trench coat, simplicity is the key. Avoid waist belts and too much detail with any smaller trench coat as any embellishment looks bigger and more exaggerated.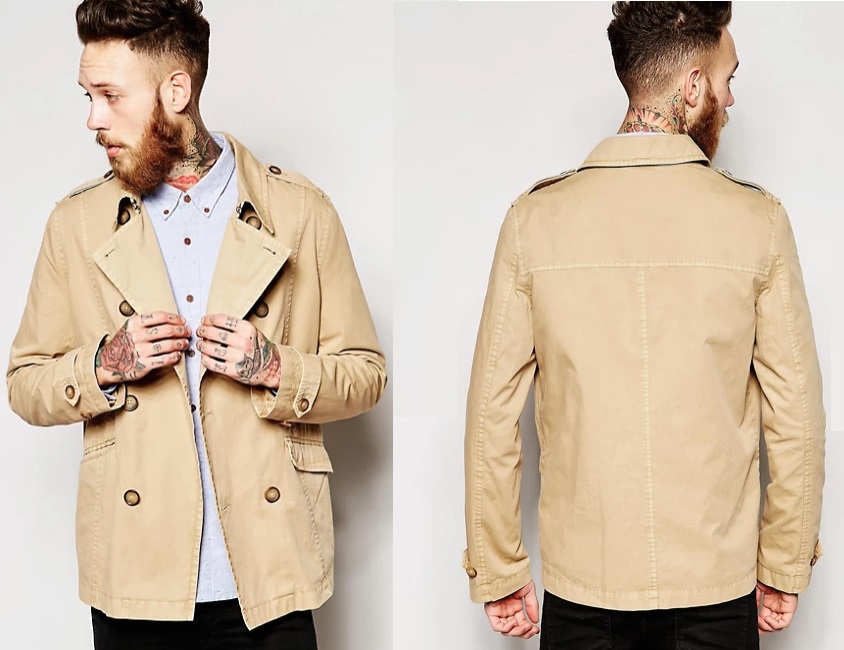 Shop online at best prices in Tomtop.com
Tomtop is a reliable wholesale and retail online shop with Diverse & High Quality Products where you can buy Products at Best Price and Free Coupons! Visit Tomtop.com for video games, computer accessories, mobile phone accessories, clothing, home and garden items, jewelry, media player, car accessories, RC models & accessories and so on.