Are Most Expensive Designer Brands of Polo Shirts Worth Buying?
Are branded polo shirts worth of buying these days? There are majority of people who feel that they would rather buy designer or branded polo shirts over those generic shirts. Moreover, these generic brands are easily be bought in malls department stores and even at popular online stores. And most to them claims that their preference is actually justified. On the other hand, most expensive designer brands of polo shirts are usually exclusively available in physical stores and have very limited number availability.
Polo shirts that bear designer labels are said to be more expensive than regular polo shirts. Because they were made with mire durable materials, made with care by seasoned tailors. They have classic designs that never go out of style and have better quality overall.Most designer brand polo shirts are able to maintain it fabric shape and color for a long time with a proper care. And that alone is the major reason why people who can afford prefers these expensive brands because they also think as a good fashion investment and able to save more penny with such classic taste of brands.
Should you choose cheap brand polo shirts?
People have a dozen stories of how their cheap polo shirts have landed them in disastrous situations. Starting from embarrassing rips with poor timing. And even wearing identical clothes with one or two people in the same place or room. And we don't like that awkward situation in such places. Even though, cheap brands of polo shirts are fast to overcome these issue. By re-creating their own collection that they think to par with designer brands. These small company has found their customers via online. Some of them offers customized fit and logo and its size accordingly depending on what their customers want.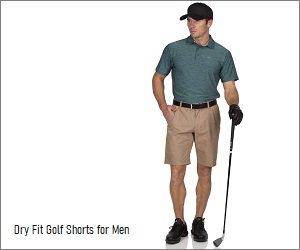 These trend had been fast growing with the help social media influencer that manage to get more people with their fashion style. Believed it or not, customized clothes maker has been silently arise their popularity in online stores and retailers. The power to choose between cheap polo shirts and expensive designer brands of polo shirts has been left to consumer. Being able to look expensive these days are quite easy via online shopping and fashion tips and guides. 
At least, even if you have to pay a high price for a designer polo shirts. You can be assured that is made from top notch material and has unique designs. Alas, you don't have to be conscious of getting caught wearing something identical with someone else in public.
Snap the Best Deals at Banggood.com
Banggood is an online shopping page that sells a lot variety merchandise. They have clothing for men and women, smartphones and mobile gadgets and accessories from world popular brands. Visit Banggood.com for special discounts they offer at their site.