Men are constantly reminded of the business casual clothing requirement, but what exactly does it implies? People regularly search Men's Clothing Online sites for business casuals but have difficulty selecting them. Today, we'll go over the essentials of how to dress to impress when going for a Men's Business Casual look.
Naturally, no suit or jeans are only a general guideline, but you must be able to accurately gauge your workplace culture in order to nail the business casual style that is appropriate for you. Convenience, functionality, durability, and customizability are all factors to consider when putting together a business casual look.
The Ideal Pair of Pants
Your options for meeting the criteria of business Stylish Pants for Men are not overly complicated. Trousers in solid grey, navy, or black will suffice. In terms of fashion, pleated or flat-front pants are the way to go. To achieve a business casual look, pair them with a nicely tucked-in shirt and a blazer, whether they are slim fit, tapered, or cropped. Your pants' shape is also important for the overall appearance of your outfit. Instead of baggy and crumpled, your pants should be neat and well-fitting.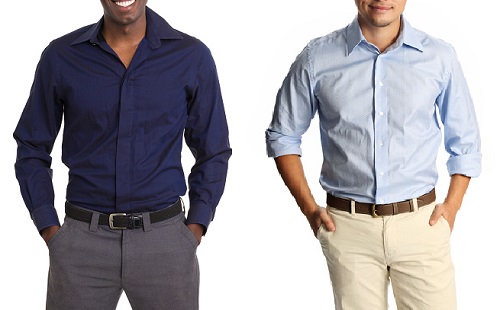 Shirts that are timeless
Tucking your shirt in is required because the goal of men's business casual is to appear clean and professional. Choosing the best shirt for you is the first step in creating your ideal outfit. Any Formal Shirt for Men will not suffice; you must select a shirt that flatters your body type.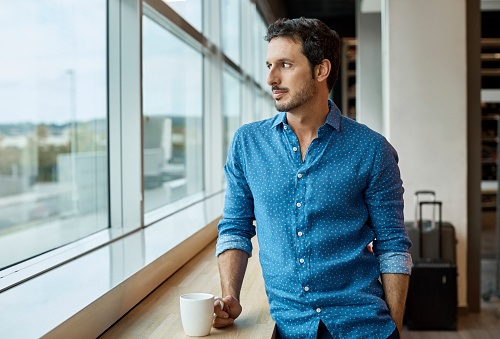 Our advice is to look for a good-fitting shirt that isn't too tight, keeping in mind that our weight fluctuates and that some shirts change size over time. Length is also an important factor to consider. A shirt that is too long will not tuck in properly because the extra fabric that gathers around the waist can make business casual clothing look ill-fitted and unkempt. Your shirt should be easy to tuck in while still allowing you to move freely. You don't want any sections to come undone simply because you extended your arm to grab things!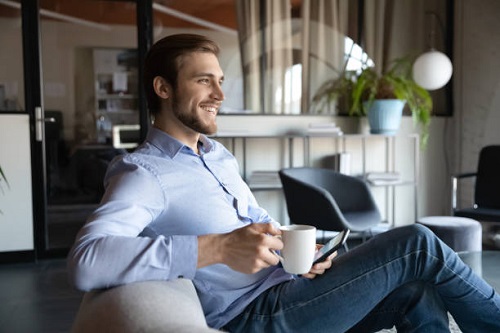 The more colorful the shirt, the more casual it is. A bright color, such as pink or light blue, is considered more casual than a pristine white shirt. By the same logic, a light blue suit is more casual than a dark navy suit.
Every business casual wardrobe should include a blazer.
Today, you can choose from a wide range of solid-colored blazers in grey, navy blue, brown, and even a variety of textures. The traditional Men Formal Blazer is a single-breasted jacket; however, a double-breasted blazer is also recommended if you want to project a more powerful image.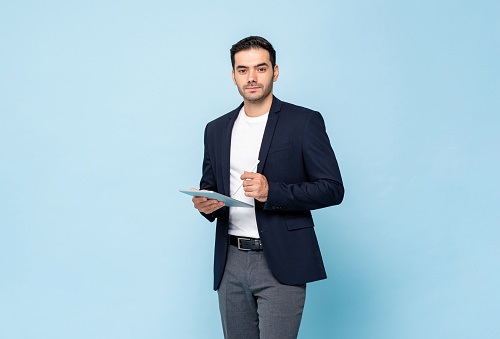 T-shirts, like shirts, can be worn with blazers; small details like the color or how the blazer is worn open and closed can elevate it from casual to put-together. Neckties, bow ties, and ascots are also great ways to personalize your blazer, so don't be shy about accessorizing!
Many men nowadays wear a blazer with jeans, loafers, or even sports shoes and a button-down oxford shirt, so while the top half of the look is formal, the bottom half is relaxed and casual.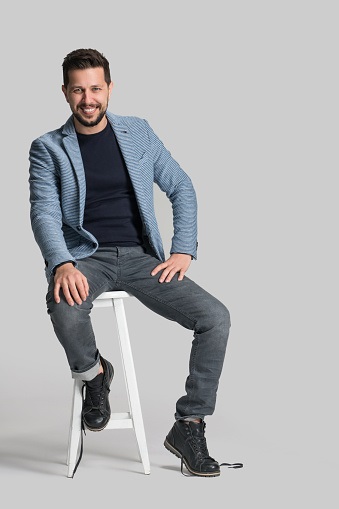 To achieved the perfect Men's Business Casual look today, blazer  are highly adaptable piece of clothing that can be worn in a variety of settings, including casual, business casual, and business informal. It can be worn with a variety of other outfits, such as a shirt and tie or open-necked shirts. If you're just getting started with your wardrobe, remember that the blazer will most likely be your most versatile piece.
Shop Your Affordable Outdoor Gear And Clothing at OutdoorMaster.com
OutdoorMaster offers varieties of outdoor sports products with excellent quality, latest gear technology, and nature-oriented design to bring an enjoyable and satisfying experience for their customer. They provide diversified high-quality gears for individual outdoor sporting needs and to explore the world by experiencing different outdoor sports with maximum performance. Visit OutdoorMaster.com for the latest products, special offers and enjoy they free worldwide shipping on all orders.