Getting dressed for women with big boobs can be a little harder, especially when your cups overflow. Shirts can break buttons because of uncontrolled cleavage, and dresses that fit both your top and bottom are merely a dream. If your boobs present more than a few challenges when getting dressed, you need a few fresh outfit ideas to help you with your problem. Below are some of the cute outfits that women with big busts can wear comfortably.
The Wrap Dress
The deep-V option shows the right amount of cleavage for anyone. Plus, it's super easy to style. You can just add some flats or heels, wear your hair back to focus on that neckline, and you're good to go.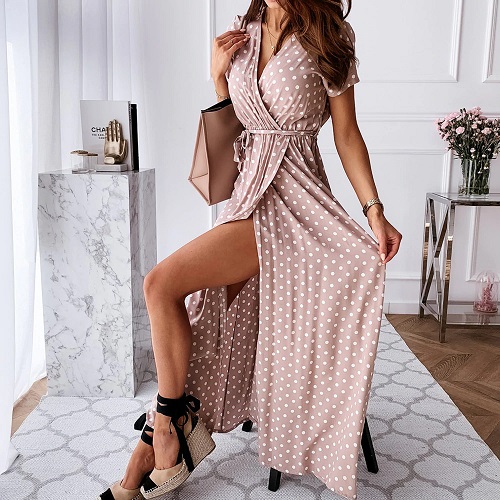 The Smocked Top
Fitted tops are a hard style for women with big boobs. You could go with a stretchier option, or buy a tee to fit them and take it to the tailor that hugs all your curves. Accentuate your waist by tucking your top into a pair of high-waist pants.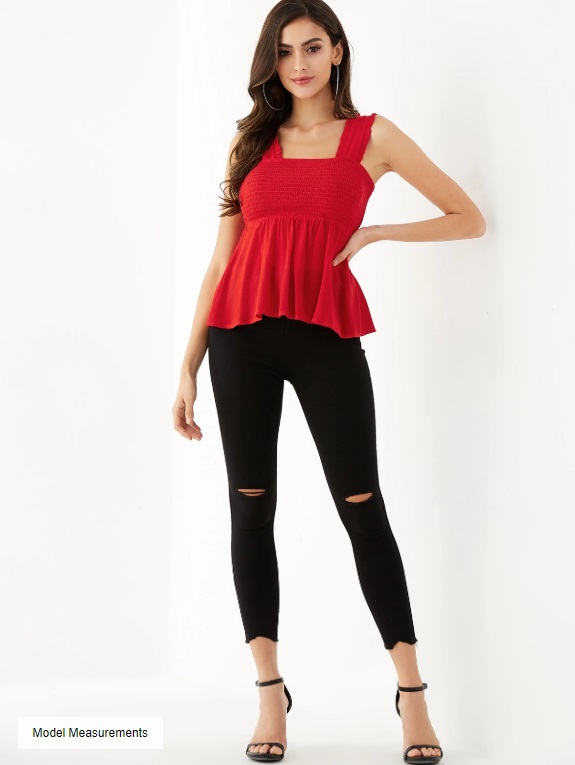 The Oversized Blazer
With a boxy jacket, women with big boobs won't have to worry about getting it tailored as it fits both your bust and waist. You can leave it open in the front to show off a little, fasten a button for more coverage.



The Scoop Neckline
Go with a scoop, square, or boatneck if you think a deep V and turtleneck feel too much to wear and seem a little stifling. Wear plain, fitted tops with a pair of jeans for a casual look or layering under other pieces.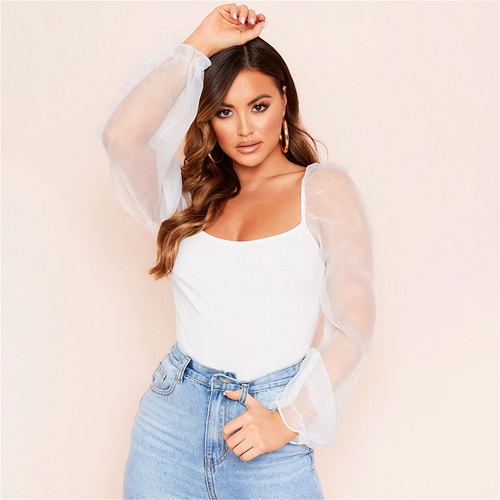 The Silky Dress
A satin-y silky dress is a must-have for women who want something that hugs their figure but doesn't squeeze. Add a matching belt for a little more definition.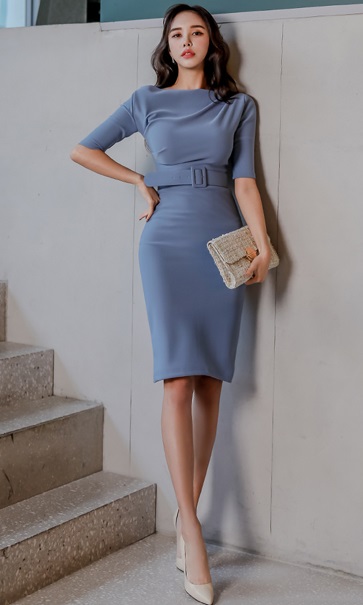 The Turtleneck
The turtleneck bodysuits are perfect, especially when you want to show off your curves without any cleavage involved. Keep everything pulled tight and smooth with an onesie version, unlike regular tops that can become untucked with big boobs.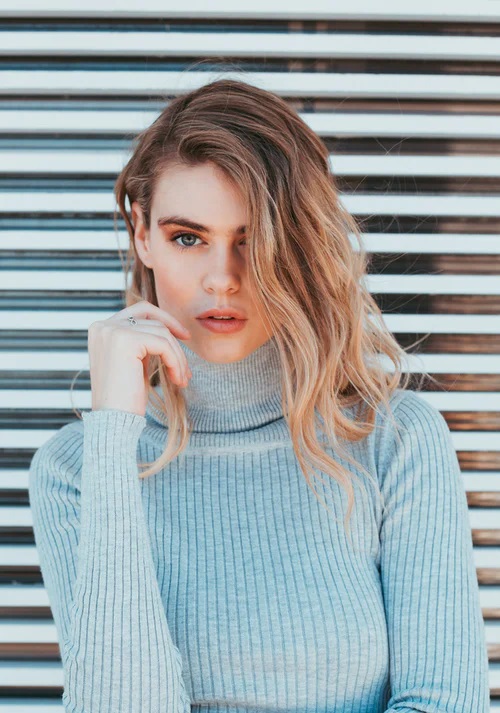 The Knotted Top
For women with a larger bust, boxy crop tops can tend to look like a tent. You can add a bit more definition by adding with ties and twists, and the nonsense stops from happening.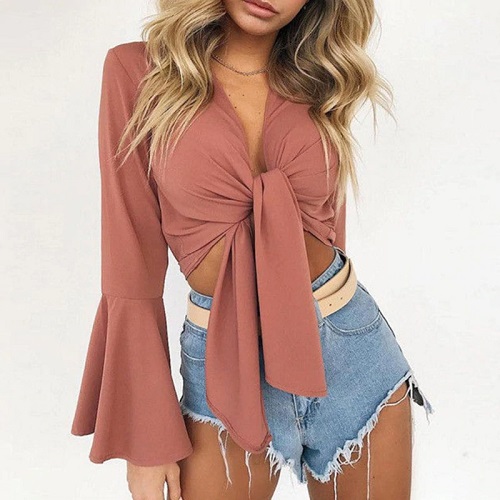 The French Tuck
If you want to wear a tee but don't like the idea of how the fabrics are falling on your body, just tuck the front into your pants. By doing so, you're just reminding yourself that you do have a waist.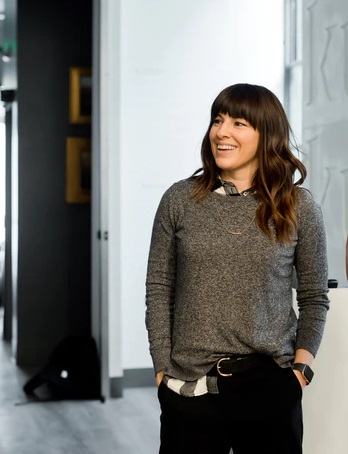 The Loose Top and Tight Pants
Sometimes, you just want to toss on a loose-fitting tank top or chunky sweater. If so, you can pair it with tight jeans to balance the bulkiness, while giving your legs the spotlight for a minute.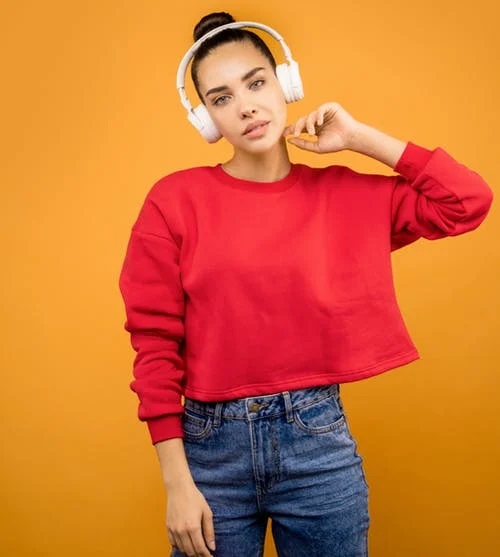 The Blousy Jumpsuit
Speaking of Outfits For Women With Big Busts, you will love jumpsuits if you despise tops that ride up constantly when you raise your arms. Get one that has the look of a blouse but without all the fuss.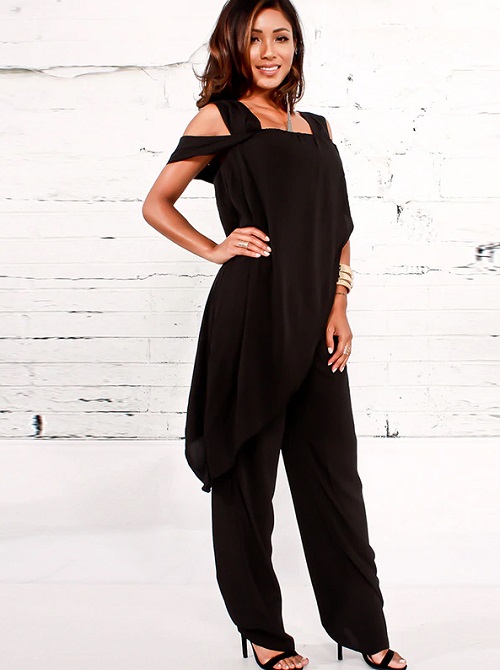 Hekka – Your Lifestyle Shopping that brings fair price just for you
Hekka is an international online shopping marketplace that features a wide range of lifestyle shopping and fashion in a platform that brings products at a fair price to netizens. Hekka cherishes and celebrates everyday moments through its capability to create an inclusive, cross-border and seamless shopping experience for all. Counting on high-end technology and following emerging trends, Hekka stands as a reminder that living life while celebrating simple everyday pleasures is a great way to achieve life's fulfillment. To learn more about Hekka, visit www.hekka.com.