Girls Should Do That Too
Polo's were only worn by men before. But nowadays, women wear it too. Is it also possible that all the things which were only done by men before can be done by women these days?
Here's the argument: for one, like mentioned earlier, men's wear can now be women's too. Second, we have working mothers nowadays and fathers were left at home to attend the children. Third, only men were allowed to do the driving before, but today, we have a lot of women who drive even with those public utility vehicles. Fourth, before, only men were allowed to run for office in government institutions, but now, we have of women sitting in high positions.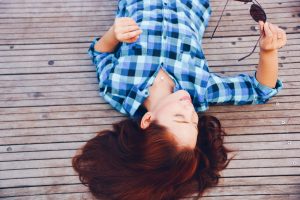 All the things mentioned were great achievements of women in the course of the history. But there's only one thing questioned mostly by men. Why is it that until now, only men were considered responsible to start and finish courtship? According to them, "girls should do that too!"
Shop your gadgets at its best price in Banggood
Banggood has a wide range of more than 200000 products of different categories, like Apple accessories, smartphones, electronics, RC toys, LED lights, clothing, beauty products, jewelry, watches, and more. Every product has been carefully selected to offer the best quality at a low price. Visit Banggood.com for wide selections of the most trending and newest products available at their shopping page.