Have you ever cracked a makeup compact or spilled a flat white in your fancy leather tote? I bet it led you instantly to typing the 'how to clean a leather handbag' into your search engine using your smartphone. Well, we have ways to approach every kind of stain on any variety of leather or suede. here are some Tips To Clean A Leather Bag.
Start With A Leather Protector
First things first, it's necessary to protect your statement bag before taking it out for the first time. For smooth leathers, gently apply a cream that will plump and preserve the leather and minimize any present surface marks.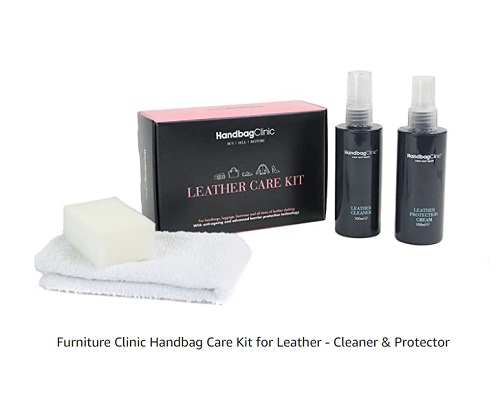 Know Your Bag's Leather Types
Not all leather handbags are designed equal: so when cleaning everyday marks and surface dirt, suede, leather, and nubuck all need a distinct tact. Clean your leather with a smooth surface in a natural grain (such as lambskin or calfskin) with a suitable leather cleaner, and then protect and condition it with cream.
When you clean your leather bag at home, always be cautious by testing on an unnoticeable area of the bag first, and apply it with a light touch by hand. Don't use force and never use baby wipes as they contain solutions that can discolor the leather.
Suede Involves Special Maintenance
Removing unwanted stains from suede and nubuck is more complicated, which is why you must clean your bags that are made by these materials regularly. They can react adversely depending on the stain, color, or finish, so we generally recommend leaving these cleaning jobs to the experts. However, if you must try to clean suede at home, brushing it gently and evenly with a damp cloth, not wet, and horsehair dauber may deliver it that little bit of refresh it needs. You can also use water or suitable foam cleaner.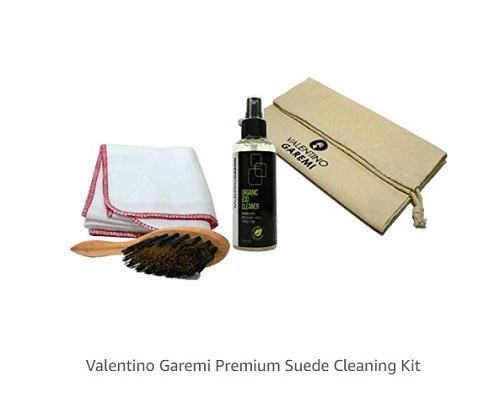 Getting Rid Of Greasy Stains
Hand cream is the chief cause of getting those darkened grease-based stains on a leather bag. The problem with greasy stains is that they absorb swiftly. However, if the leather bag has already been protected, you'll have time to get rid of the annoying marks before it settles in.
If you have access to cornstarch, then apply it onto the stain immediately to soak up the grease residue. Otherwise, you need to deep clean the part where it has stained to eliminate the mark. It's not always 100% successful, but it gets a good result.
Removing Denim Stains
The common problem with pale-colored bags, denim stains happens when leather rubs against a pair of jeans. The dye used in denim is comparable to hair dye. It enters quickly and deeply. To successfully clean denim stains at home is speed. The longer the mark stays on the leather, the bigger the chances that it will absorb into the fibers, so better remove the dye from the surface immediately.
Let The Experts Handle The Ink Stains
Eliminating ink stains from a leather bag is not a DIY job. Ink stains are stubborn and absorb deep, just like denim stains. Your best chance is to take it straight to an expert, who will apply a specialized cleaner to prevent the ink from causing too much damage.
I SAW IT FIRST – Affordable and on-trend fashion pieces to all
I SAW IT FIRST advocates wellness and advocating body confidence and equality – no matter your size, race, gender or bank balance. From designs made in-house to stocking some incredible brands we offer affordable and on-trend pieces to all. We take centre stage and command attention. We work with some of the biggest players in the game from iconic O Beach to the biggest show in the world, Love Island. Visit isawitfirst.com for latest Women's fashion, clothing & dresses, and avail special discount offered only at their online store page today!