Bundled up your outfit accessories to make your look shining and outstanding. To do this, you will need accessories to complement your style. Not only can accessories bring out that extra side in everyone, but it is the best way to jazz up an outfit. Accessory trends like the hats, bags, and jewelry offered are about as extra as they come. For your daily social-distancing walk, throw on a fuzzy bucket hat or a pair of some pretty pearl earrings to your sweater-and-jeans look.
Whatever vibe you are in this season, add in one or multiple of any of the accessories we have below and witness the double-taps rolling in the magic of compliments and inquiries. Scroll down to discover these  fashionable accessory trends that you will love to wear along with the coordinating style suitable for this new round.
While beanies are known as a perennial winter topper. This year, I think it is safe to say that those vivid neon-hued beanies are out the door. Instead of taking those, opt for bold, furry bucket hats that not only are so much fun to wear this winter season but also promise to upgrade your outfit to level 10.
Logo Tights
Not necessarily a new trend, this year, logo tights are bubbling up again with the highly-anticipated CC stockings of Chanel that have been making a splash all over IG while giving us renewed anticipation about logo tights of all kinds. Alternately, the candy-colored hosiery seems to start fading out of view.

Remember when all they could ever talk about was the massive crystal earrings? Maybe it is the fact that there are no fancy holiday parties to get dressed up this year. In addition, many think that more opulent jewelry feels a tad irrelevant this year. Either way, more people like pretty pear pieces, which are more wearable and pretty.
The larger-than-life headbands are no longer relevant for this year and are being replaced by the larger-than-life scrunchies. With oversized shapes and luxurious fabrics like silk, organza, and velvet. In addition, the humble scrunchie is getting a fancy upgrade for this year's holidays. Moreover. we could not be more excited about this one.

Sweater Styling
Your winter roundup would not be complete without at least one practical fashion item, right? While scarves are a mainstay for those in colder climates. Some fashion people are giving way in favor of a trendier styling trick: the sweater drape. In addition, take a chunky knit and tie it over on your shoulders for a fresher. A new look but no less functional scarf alternative.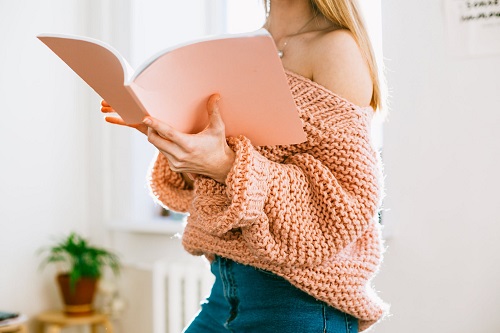 Practicality is taking over in this new era, and with a handbag style that is not only useful but is also cool. With these puffy, cloud-like carryalls, you will get a fun alternative to your usual leather bag. In addition, it adds up a little something extra to complement any winter fit.
Be fashionable in every season with Klass
Klass has a fantastic range of stylish and sophisticated yet affordable and coordinated ladies fashion in sizes 10 to 22. The womenswear range brings the latest fashion trends in an adaptable collection for all ages, for every of occasions from casual to evening looks including dresses, tops & blouses, coats & jackets, skirts and trousers and a coordinated range of accessories. For new arrivals and special deals visit klass.co.uk today!